Bass Framed Tile Art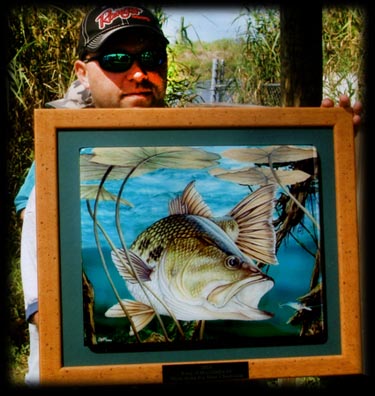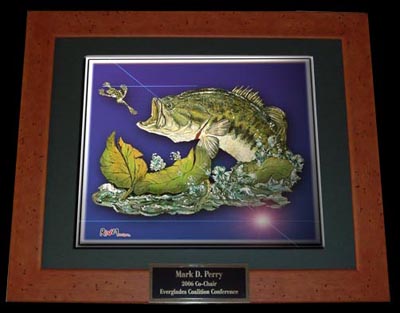 Our original exciting Bass art is faitfully reproduced in high detail on a handmade ceramic tile.
Each tile receives a high gloss resin top coat and is mounted in a rustic wood frame.
You can proudly display this framed tile art in your home or office.
Our framed bass tile art comes in 3 different sizes, 24" X 20", 22" X 12 1/2", 17" X 11"
The three sizes are great for FIRST, SECOND, & THIRD place awards.
Engraving is included for a trully beautiful fishing trophy or award.